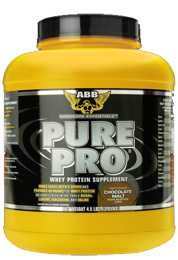 Price per Unit (piece) : Rs.3 699.00
Quantity :
PURE PRO WHEY PROTEIN
Fast-acting Whey Protein. You know you need it; it's just a matter of how you go about getting it. If you don't mind missing out on the instantaneous convenience of a ready-to-drink, you can save some serious scratch by going with Pure Pro Whey Protein powder. With 40 grams of whey protein from pure ultra-filtered concentrates and isolates, Pure Pro powder is an economical alternative.